Small charities week 2022
Let's go back to….2016
Moseley road baths has come such a long way since the council's decision to finally close its doors in 2017.
Upon hearing this news, In 2016 a group of organisations came together to form a 'coalition of the willing', led by the National Trust, to work alongside Birmingham City Council, who own the building to reimagine a new future of the Baths with swimming at its heart.
Since 1st April 2018, Moseley Road Baths has been run by Moseley Rd Baths C.I.O, A charitable incorporated Organisation.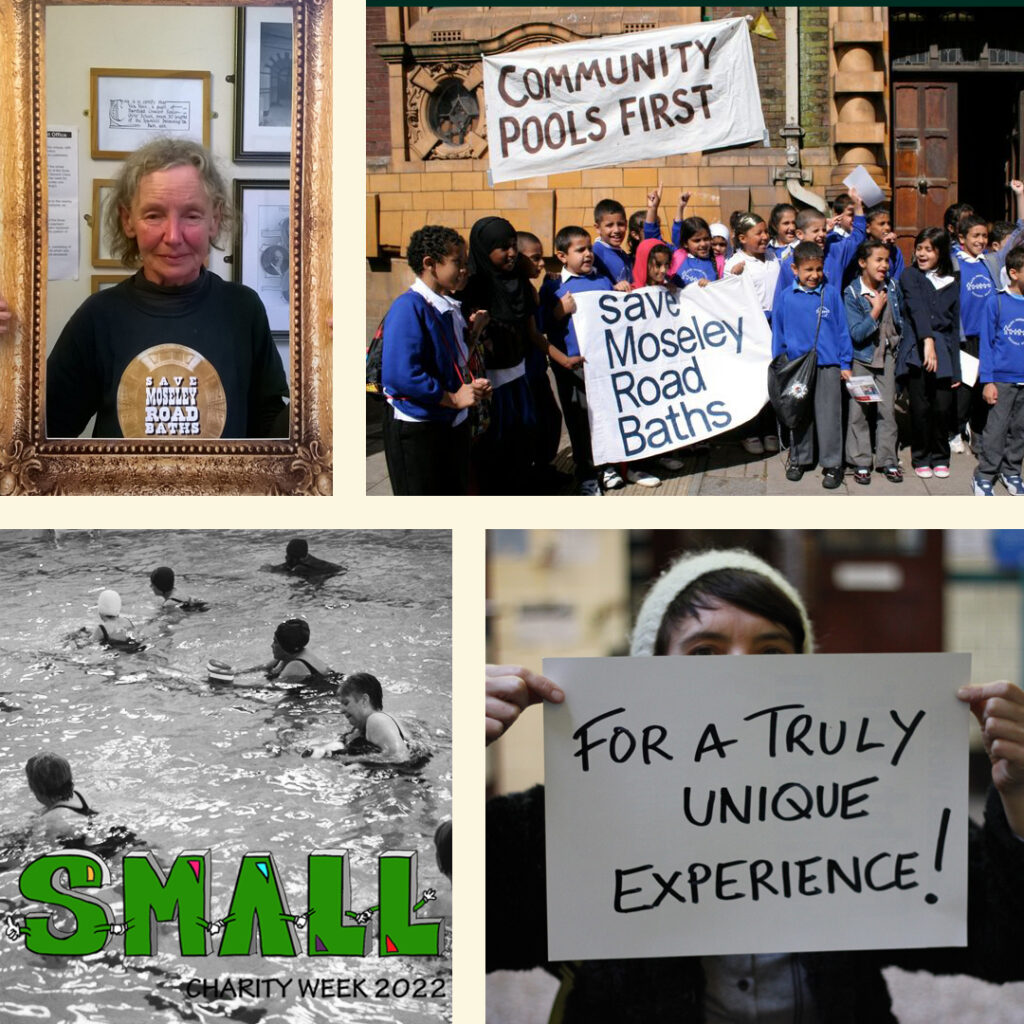 Fast forward 6 years to today and our 'coalition of the willing' have been award 'Levelling Up' funds to start the ambitious transformation of not only Moseley Road baths but also Balsall Heath Library building.
So much hard work has been injected into this building, the individual expertise our board of trustees bring, all of which are volunteers, is remarkable. Volunteers have literally scrubbed every single tile, tended to customers, and put in hours of lifeguarding; all to ensure we #keepswimming.
We're on the way to making this building the heart of the community of which it was gifted to thieve again. 
There are many different ways in which you can support our charity. click on the buttons below to find out more.