Get involved at Moseley Road Baths
We are incredibly grateful for the many ways in which our communities and coalition partners have supported our charity. You can find out more about how to get involved on this page.
Moseley Road Baths CIO is a community led facility which is very proud of the amazing support we have received.
All donations are welcome and help us to:
Help maintain our building
Pay for swimming equipment for all our customers 
Contribute to the running cost of our community swimming pool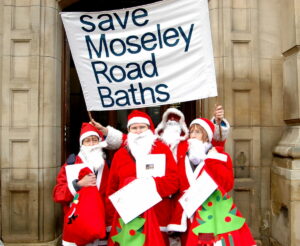 Join our fantastic team of volunteers
Our volunteers are at the heart of Moseley Road Baths, a lively community pool in a beautiful heritage building.
As a volunteer with us, you could:
Learn new skills
Improve health and wellbeing in your community
Help with cultural and leisure activities
Learn more about this beautiful historic building
Help to make swimming accessible for everyone.
If you're interested, please get in touch:
Volunteer roles available
We need volunteers in a number of roles, including reception, lifeguards and event volunteers – or you may have a particular skill to offer!
Educational links - coming soon!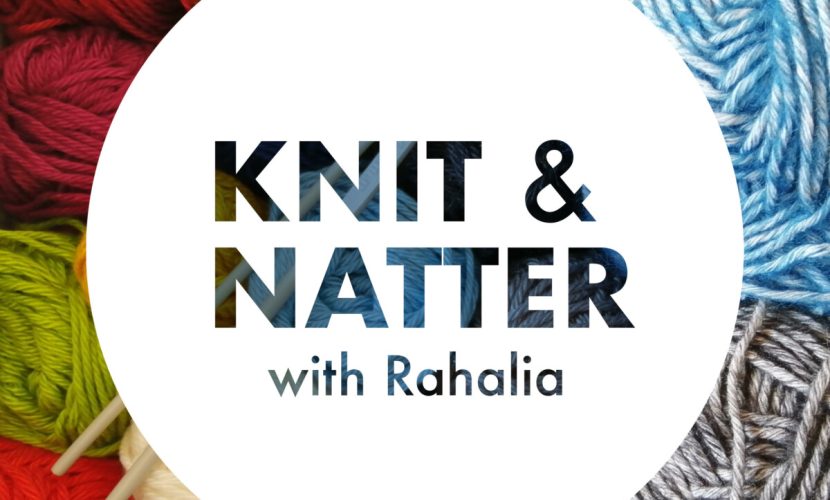 Join Rahalia and Malcolm for these special Knit and Natter within Places Of Welcome, drop and…
Opportunities, we are hiring!
Moseley Road Baths is at an exciting time in its evolution. The campaign to save the Baths, launched by the Friends of MRB many years ago and joined by many local people, as well as national and international heritage organisations and Birmingham City Council, has succeeded: the Baths remains in operation and will be saved for future generations.
Job title: Swim teacher 
Hours & Contract: Seasonal 
Location: Moseley Road Baths
Salary: Hourly rate: £15
Are you passionate about swimming and dedicated to helping others become confident and skilled swimmers? We have an exciting opportunity for an enthusiastic and knowledgeable swim teacher to join our team at Moseley Road Baths. The role will require you to provide swimming lessons for our Swim School and to assist with primary school groups.  If you enjoy helping young people achieve their goals, then we would love to hear from you.

Please note that you are required to hold either a Swim England Level 2 or STA equivalent and have some experience of teaching swimming.
Main Responsibilities:
Provide Moseley Road Swim School students with lessons during term time at Moseley Road baths and during our crash courses in Summer.
Teach swimming lessons to local primary school groups at sessions within during term times at Moseley Road Baths.
Ensure that all sessions and practices are within the current guidelines of ASA and other governing bodies as are appropriate.
Work with the Pool Operations co-ordinator to ensure lessons adhere to all associated policies and procedures.
Encourage the progression of children through various stages of development.
Communicate with schoolteachers and the swim school co-ordinator regarding the progress of the children.
To complete weekly registers and ensure they are handed to administrative staff.
Ensure that all role relevant qualifications are maintained within the acceptable standards of the governing bodies.
Attend refresher/training courses as necessary.
Be familiar with and act upon Health and Safety procedures within the swimming environment.
Be responsible for monitoring and reporting maintenance issues that may affect standards of coaching.
Key Skills:
Strong leadership and verbal communication skills with children and adults
Ability to work independently and manage workload personally
Patience and adaptability, working with diverse learners to accommodate different learning styles and abilities.
Reliability and Professionalism when interacting with swimmers, parents and colleagues.
Hours and Availability:
Thursday and/or Friday evenings
Weekday Summer Holiday mornings
Weekday term-time availability
If this sounds like something, you would be interested in please send your CV and a covering letter to swimschool@moseleyroadbaths.org.uk and we will get in touch to schedule an interview.
If you have any questions regarding the position please get in touch via admin@moseleyroadbaths.org.uk

You must be eligible to work in the UK.
Post is subject to an enhanced level disclosure check. This role is exempt from the Rehabilitation of Offenders Act 1974.